Play Online Blackjack at Winpalace and Learn the Basics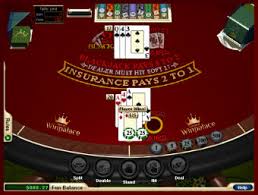 Before you can hope to make a profit when you play online blackjack, you first have to understand the basic rules. In the most classic and basic variant of the game at Win Palace Casino, you will always be pitted against the dealer instead of other players and the goal is to beat the house with a hand that does not total more than 21.
In building your hand, remember that cards two through ten are worth the values on their faces while Jacks, Queens and Kings are always worth exactly 10. Aces can be worth 1 or 11 depending upon the established house rules. Both you and the dealer will receive two up front, and while you can see both of yours, you will only see one of the House's. Then, you need to make decisions in order to build the best total possible in hopes of beating the dealer. Savvy players know that blackjack is all about the mathematics and many can actually memorize the best moves to make in any situation.
You can stand, hit, split, double, surrender or ask to take insurance, but again, all of these actions depend upon the rules of the casino and even the odds associated with doing so.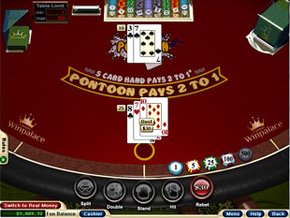 The best way to learn basic blackjack strategy is to go online and find yourself a chart that fits all of the parameters of the game you are playing right down to the inherent house rules and the number of decks that are in the shoe. Refer to it for every decision you make until you feel confident that you have memorized it sufficiently enough to progress without it.
Many casinos out there, such as Winpalace, will offer up several different variations of 21 as well as the ability to play online slots and video poker using the same account. Then, once you feel confident enough to take on the dealer for some cold, hard cash, all you have to do is make a deposit, claim your bonus and get started. This particular establishment offers up one of the world's most lucrative incentives and the ultimate level of security, too.